Salonpas® ICE-COLD SPRAY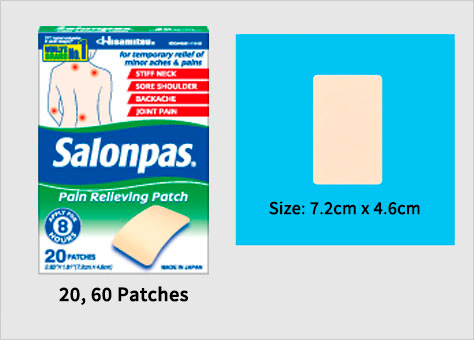 Salonpas® ICE-COLD SPRAY provides instant cooling effect to affected area, helping muscles and joints to pleasantly cool down and refresh from work outs. The spray is easy to carry and useful during and after exercise without making any mess.
Directions

Hold the can more than 20 cm away from the skin to avoid frostbite.
Spray each affected area for no longer than 3 seconds.
Safe to use with medications.

Warnings

For external use only.

Do not use:

■ Do not use otherwise than as directed.
■ Avoid inhalation, which could lead to suffocation and serious damages.

Precautions

■ Avoid contact with the eyes, mucous membranes or rashes.
■ Make sure to check where the spray is aiming before using.
■ Keep out of reach of children.
■ Do not use while smoking.
■ Do not use where sparks come out.
■ Do not use in a confined space.
■ Do not use on fire.

Storage conditions

■ Keep away from fire or flame.
■ Do not expose to temperature exceeding 40℃, and avoid storing product in direct.
■ Finish using when disposing.
■ Do not store near heating equipments, or inside the car.
■ To avoid explosion caused by rust, avoid storing product in wet area or places that has high humidity.
Propellant LPG/DME